Emily was my best friend but she ment so much more to me than that, she was like a sister. She wanted to be a vet and could have been she was so clever and talented at everything. I feel lucky to ever have had a friend like Emily. Although she was only there for a short while she had such a big impact on peoples lives. She was the leader of the pack, an individual and was never afraid to say what she thought. Its strange without her.

It's times like these when you realise who your true friends are in fact this has bought me closer to people I didn't know very well before. It's taught me a lesson that a true friendship lasts forever and once you lose it, you can never get it back. So from now on I treasure every moment I have with my true friends because at a split secound you can lose them and believe me thats not something you want to do.
Many people have tried to claim they were close to Emily even ones she disliked!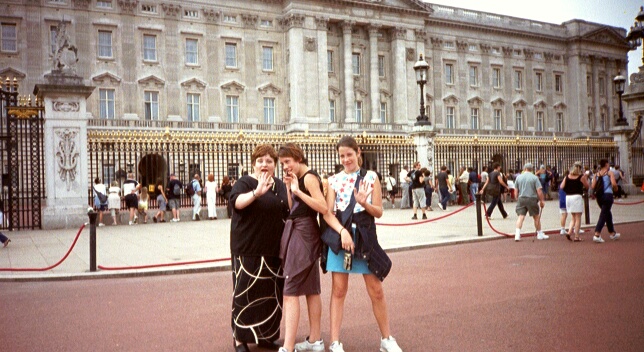 Emily is on your right hand side
Its almost a year on since the accident now. Everyone has delt with it in there own way but its still not the same without her, i dont think it will ever be. Sometimes I feel so alone these days but I know she's looking down on me, her family, all her Friends and everyone at Frederick Gents school. It doesn't seem fair that such a kind person was taken away at such a young age but I guess thats just the way things happen even though it doesnt seem right.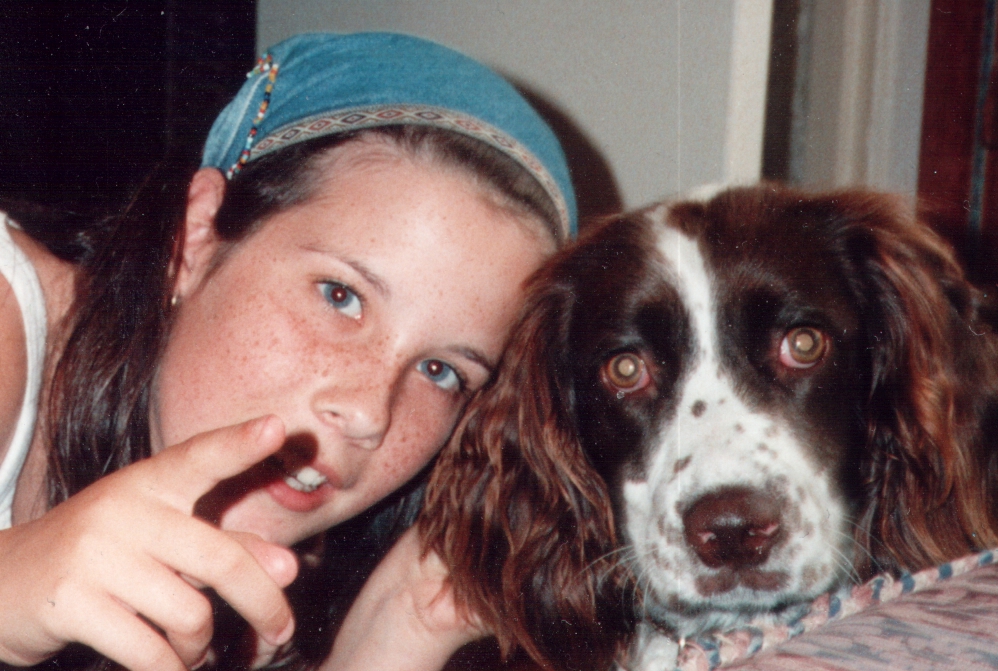 EMILY FACTS-
full name- Emily Jayne McDowell
age- Only 12
DOB- 15th April 1989
Eye colour- Blue
Hair colour- Brown
Siblings- Twin sister Hanna(13) & brother Sam (16)
Ambition- Vet
Hobbies- Acting, sports, singing, everything.
Favourite colour- Green and terricota
Favorite bands- Linkin Park, Atomic Kitten, SClub7, D12.
Favorite actor- Syvester Stlone
Favourite actoress- J-Lo
WORDS OF ADVICE-
If you ever fall out with your friends-DON'T. When something like this happens you realise how stupid and petty your worries and arguements are. It could happen to anyone, this has made me realise that. I have half of a best friends necklace, she still has the other half on. All I wish for at the moment is she'd come back OK, I don't know what I'll do with out my best mate.
Its still seems strange, wierd and unfair that she still isn't around. There are many evil people in this world and i often find myself thinking 'why couldnt it have been them?' I know she'll always be looking down on the people she loved.
louisa this is the most special thing you could have done to remember emily,i would like to thank you and everyone who has said such kind things about my beautiful daughter,emily was the best and the most gentle person i have ever known i miss her more than words can say so if you would put this on your site for me plz.thanx love becki (emilys mum)))