THE BIG DEBATE--
Should Eli be in American Pie 3?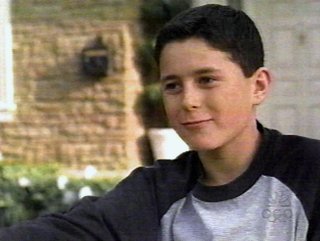 Should Eli star in american Pie 3? Vote either yes or no with why or why not u think he should/shouldnt b in it!! Your views should shortley appear on here!
Letters To Us
Send us a letter from you and it will shortly be on this part of the site. We will also reply to your letters. Just fill in the form below.
Unknown Gem Type: tlx.tlx.forms
Mckenna sux!
comment: I would just like to say that Tucker can do soooooo much better than Mckenna! She is kinda pretty... but she's goin out with that Seth Green guy, so he should like sum1 else! P.S. Eli is still hot with Blonde hair, except I like him better as a brunnette.
P.P.S. Luv ya site :)
MMm! Mckenna's not good enough! Oh well i can't see anything happening there!
lv luby xoxoxo

I cant Believe he likes her!
I just cant believe that eli really likes Mckenna she is so ugly and Old ..Eli you can defenetly do better then that like take for example take me im on the Drill Team and i just want to say something I Love Eli!
from Tanya
I know!! McKenna is so ugly and whats with the hats she wears?
lv luby xoxox
Letters to me!...

MINGIN
I THINK ELI LOOKS WAY MORE GORGEY WITH BROWN HAIR AND I THINK HE SHOULD GO OUT WITH LOU INSTEAD OF MINGIN McKENNA!
LV LAURA THORNLEY! XX
I couldn't have said it better myself Lau! Thanks for stating the obvious!
lv luby xx
Eli's love
Sorry for my English, I am French:
In a competition of Poetry, Eli declared his love to a certain Alison now Alison is the actress who plays McKenna. Is it true or it is false?
Lisa Rivalin
Sorry to tell ya Lisa but as soon as I heard this I investigated and its true! NO! She's way too old for him anyway. She's bout 25/26!
lv luby xx
i love eli
i think eli is still really cute w/ the blonde highlights! i don't care
what he looks like i will always love him! love ya eli! later jessica
we still think hes cute, oh well hes got rid of them now! Im getting some done!
lv luby xx

Eli Marienthal
How can I meet Eli? Can I have a hope?What do you think?
by Lisa Rivalin
I have no idea! A girl can dream!
lv Luby xx

As if!
Tucker should stop going after McKenna, she is such a tart! U cud do SO much better Eli, don't waste your time on sumone who don't like ya! (Although I can't see y she don't fancy ya, you're the hottest eva!)
by Michelle Thomas
True. She should stop leading him on poor eli! And he can do so much better erm.....ME!
lv luby xx
MINT
I REALLY MISS MY SISTER I LOVE HER TO BITS AND I WILL ALWAYS LOVE HER.LIFE IS GREAT I MET THIS LAD CALLED DAVE HARRIS HE IS JUST SO NICE. LOUISA U R BEING VERY BRAVE CANT WAIT TO SEE YOU AGAIN.LUV HANN.P.S DAVE IS SEXY 4EVA
HANNA LOUISA MCDOWELL
We'll all always miss her han, and everyone really admires you for how well you've coped wiv everything!
lv luby xx
P.S Who's dave! ;-)

no way
they are so not right for each other!!! he is a hottie major and she's just another dumb blonde!!!there is no way they are a match!!!he's way too good for HER!!!!!
by ashlyn
Too true she's so ugly and mingin but hey if SHE stands a chance with eli then whats to say we dont?
lv luby xx
Some of your Letters To Me...

You are Brave
Luby i just want to tell you, you are very, very brave and i admire everything you've done for Emily. I'm sure she would be very proud of you and i wouldnt mind you bein my bezzie m8.
Alberto Fitzjeraldemail
Thanks Alberto
LUBY :)

wrong
i think he doesnt look that good in blonde highlights. i think he looked sooooooo hot with brown hair he shoulda kept it cuz he looked damn fine!! i think he still looks cute just not as much as before.
marika suminemail
You are right lets dye it back!
LUBY :)

Why are nick replacing tucker with raising dad??? I mean how much does that suck??!! Luvya meliss xx
I agree it looks like a rubbish proggam anyway. They should make more Tucker's!
LUBY :)


heya u have a realli nice page gurl!!! i realli sorri bout wut happened to ur friend. i know tha feeling ive lost a close friend too. u will be strong dont be sad be happy. luv ya, marika
Thanks its nice to talk to someone who understands.
LUBY :)

Why does Tucker like McKenna??
WHY? She is ugly, dumb blonde, and she pinched my man!!
Laura Thornley
Yeah she is such a minger! Not a perfect match!!
LUBY :)