LOUISA WALKER

Hey!! My names Louisa but my nicknames are Luby or Lou. I'm 14 years old! In year 9! I go to Frederick Gents School. My mates are lottey, lau, charley n ray..

EMMIE ON LOUISA
louisas nickname is kate coz thats her middle name ,kate is caring and one of those people who u can talk to at any time of the day .SHES A TOP CAT AND GROVY CHICK
EMILY MCDOWELL
hi iam 13 years old and i luv eli, my nickname is emmie. i have a twin sis called hanna and a brother who is 16 and single 4 all u gals out there and is going into the army.I have long wavy brown hair and blue eyes and freckles. When i grow up i want 2 be a vet.I like this lad called Bruce who lives in somercotes hes younger than me but hes a babe.

LOUISA ON EMILY. Emilys nickname is Emmie or Em. She's a really good friend although she does go on about Bruce!!!!! You can trust her, she's really nice and is good at practically anything! One word cool.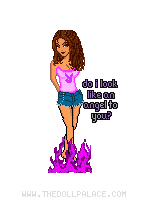 Laura
I am 13, I go to Matthew Holland School. I have short dark brown/black hair and blue/green eyes. When I am older I want to be a nursery nurse. I like playing football and sports.
She's a great mate and has really been there for me.

Hanna
Hanna is 13 and she gos to Frederick Gents School. She has shoulder-length brown hair. When she is older she wants to be a cook for the army. She likes singing and dancing. Hanna is a top girl and fun to be around.